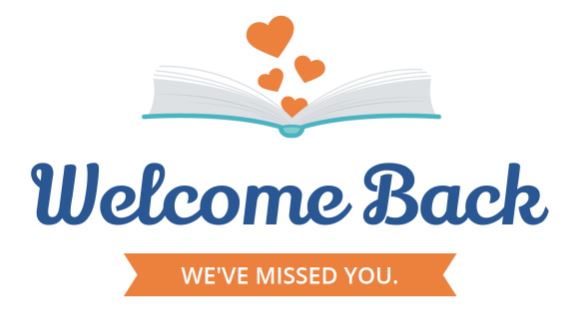 We are happy to announce that we have a tentative plan to reopen to the public in early May, assuming community transmission remains low. This timeline will allow us to prepare our building and get many of our staff vaccinated. We appreciate your support and understanding during our closure and ask for your continued patience and flexibility as we gradually transition our services to prioritize the health of our staff and community.
LIBRARY CLOSURE: The library will be closed on Monday, April 26th as staff train and prepare for reopening. No curbside appointments, phone assistance, or computer/copier appointments available.
What to Expect:
Curbside pickup service is still available.

All events/programs will remain virtual. 

Hours: Monday - Friday 10:00 AM - 6:00 PM.
Saturday curbside service only 10:00 AM - 1:15 PM.

Masks required in accordance with local public health orders (publichealthmdc.com/coronavirus/masks) and should cover the mouth and nose. Disposable masks are available at the main desk.

No food or drinks in the library.

Book return now located in the lobby.

Additional self check stations for contactless check out.

A limited number of computers available to allow for social distancing. Computer time is limited to 1 hour.

Wireless and self-pay printing available at the copier station.

Study rooms and meeting space are not available.

Some areas may have limited occupancy due to space.

Most seating and children's toys/game computers have been temporarily removed.

Headphones/earbuds are not available, please bring your own.

Please maintain social distancing from fellow patrons and staff and avoid gathering with those from outside your household.

Patrons are expected to follow our Library COVID-19 Policy or may be asked to leave.
Safety Measures
The library is following public health recommendations for COVID-19 safety, including:
Masks, physical distancing, and occupancy limits.

Providing hand sanitizing stations throughout the library. We encourage sanitizing/washing hands before and after your visit.

Disinfecting high contact surfaces and equipment periodically.

Improved air filtration including needlepoint bipolar ionization technology.

Restrooms are equipped with touchless fixtures and cleaned daily.

Please stay home if:

You are currently experiencing any of the following symptoms:
--Cough/shortness of breath
--Fever >100 F
--Chills
--Muscle pain
--Sore throat
--New loss of taste or smell
--Any other symptoms of respiratory infections not attributable to seasonal allergies
You have received a positive COVID-19 test result or diagnosis in the past 14 days.
In the past 14 days, you have been exposed to an individual who later tested positive for COVID-19.
You or a member of your household is currently awaiting the results of a COVID-19 test.