Image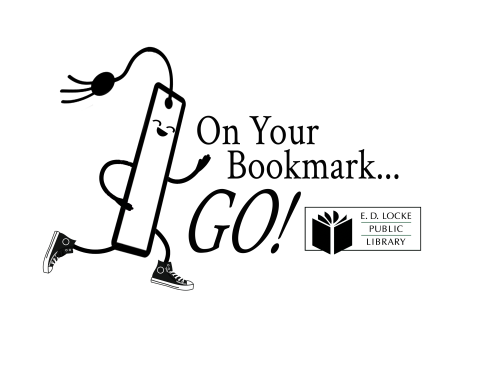 Library 5K Run/Walk with Kid's Dash
Saturday, September 24, 2022
Join us for our first library run/walk!  This event can be done in-person or virtually.  
Run, walk, stroll, or dance at the E.D. Locke Public Library's first 5K Run/Walk and Kids Dash.
There are three ways that you can participate:
In person 5K
We are excited to offer an in person event on Saturday, September 24, 2022.  Run, walk, or dance your way through the course and enjoy post-race refreshments.  Strollers are allowed.  
Virtual 5K 
T-shirts and race packets can be picked up at the library beginning September 23. Participants from outside the area may request a t-shirt be shipped for a fee.
Run or walk a 5K any time from September 23 - October 2.
Choose your route and run anywhere.
Kids' Dash 
Children may register for a 1/3 mile fun run. Each registered participant will receive a t-shirt. Parents may join in at no additional cost.
All proceeds from the event benefit the E.D. Locke Public Library.
Registration opens on June 24, 2022.
Image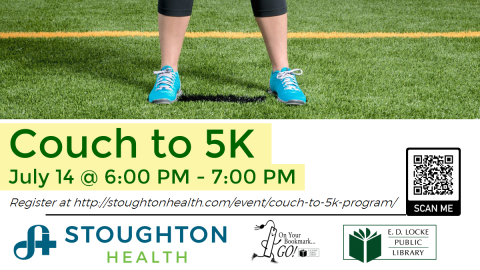 Couch to 5K Program
Provided by Stoughton Health
First meeting July 14th @ 6:00pm
Have you always wanted to run a 5K but don't know where to start or how to train? Stoughton Health and E.D. Locke Public Library in McFarland are partnering on Couch to 5K to prepare beginner runners for the On Your Bookmark…GO! 5K Run on Saturday, September 24th. The program is 10 weeks and incorporates three to four workouts each week. The program will offer four in person sessions including a kick off meeting.
Meeting Dates
E.D. Locke Public Library
5920 Milwaukee St, McFarland
July 14th, July 28th, Aug 18th & Sept 15th at 6 p.m.
The first twenty people to register will receive a free t-shirt and a voucher for a free registration for the On Your Bookmark…GO! 5K Run.