Image

Image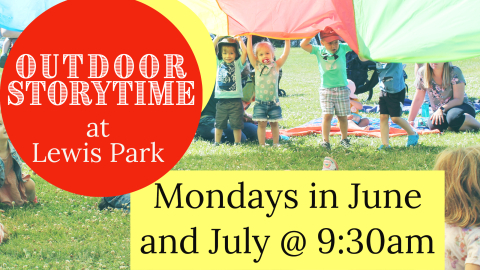 Toddler Monday
Outdoor Storytime
Mondays, June 5 - July 24
9:30 a.m. at Lewis Park
Drop by for storytime geared just for toddlers.  It will be a mix of toddler movement, music, and storytelling.  Little minds will learn, play, and explore with stories, fingerplays, songs, and more.  Shorter books are selected for this age group but all ages are welcome to attend.  
In case of rain, we will meet in the shelter.  
No Storytime on Monday, June 19th.  
Image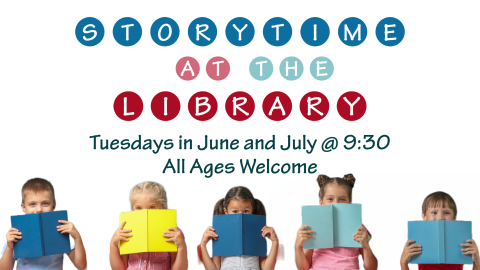 Storytime at the Library
Tuesdays, June 6 - July 25
9:30 a.m. at the Library 
Storytime at the library features stories, songs, dances, activities, and more.  Each week will feature a new theme to delight and entertain our early readers in a sensory friendly program that offers extra support for children as they work on building their communication, socialization, motor, and early literacy skills.  All ages welcome.  
Image

Image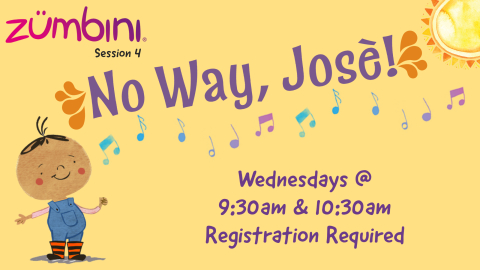 Zumbini Session 4: No Way, Josè!
Wednesdays, June 7 - July 26
9:30 a.m. and 10:30 a.m. at the Library
It's a good day to come and sing and play.  Join us this summer for a program full of dancing, singing, and play.   You can also take the fun home by checking out a Zumbini Book and CD to share with your child at home during the week.  
Space is limited, registration is required.
Registration is full.
Image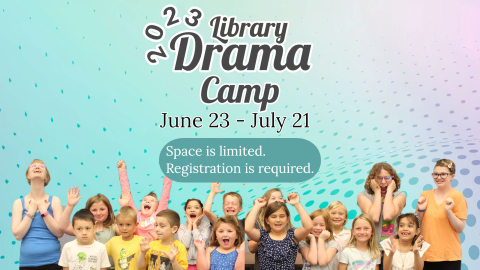 Drama Camp
Fridays, June 23 - July 21 at the Library
Drama Camp is back this year for school aged children.  We will work on different aspects of stagecraft and put together scenes for our grand finale presentation on July 27. 
Registration is required.  
K-2 Register - FULL
3-5 Register - FULL
6-12 Register HERE