Image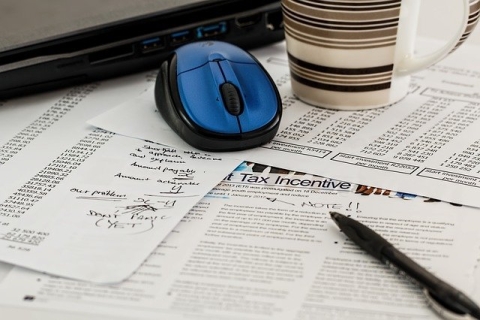 A limited selection of tax forms are available in the library during tax season. Additional forms can be printed or copied in the library for 10 cents/page (black & white) using our computers or from your own device with our Mobile Printing Service. You can also request forms directly from the IRS or Wisconsin Department of Revenue.
To request forms using our curbside service:
Call us at 608-838-9030 to make a curbside pickup appointment. 
If you also have holds to pick up, you can make a curbside appointment online and let us know what forms you need in the Notes to Staff field.
Available forms:
Wisconsin Form 1
Wisconsin Form 1NPR (Nonresident & Part-Year Resident)
Wisconsin Schedule H/H-EZ Form and Instructions (Homestead Credit)
Wisconsin Rent Certificate
Wisconsin Schedule SB Form (Subtractions from Income)
Wisconsin Schedule AD Form (Additions to Income)
Wisconsin Schedule WD Form (Capital Gains & Losses)
Federal 1040/1040-SR Form & Instruction booklet
For Additional Forms:
Download and print
Request forms by mail
Please be aware that library staff cannot answer any tax-related questions. Please discuss any questions you may have with the IRS, the Wisconsin Department of Revenue, or a tax professional.
For additional assistance and resources, visit:
Dane County residents: Richard Dilley Tax Center. Book appointment online or call 608-224-3700
VITA resources are available for those who require assistance or prefer to file using paper forms. 
Individual Tax Assistance: 800-829-1040
Business and Specialty Tax Assistance: 800-829-4933
National Taxpayer Advocate Help Line: 877-777-4778