Exclusives for E.D. Locke Public Library Patrons:
Image

A vast array of searchable recipes. Browse by state, region, ethnic group, ingredients, and more. Find images of historical food ads, menus, and TV commercials, or explore the extensive reference section. Includes a farmer's market directory!
Image

Explore the world cities guide, and find helpful travel reference information such as managing the airport with a disability, using international phone and electrical plugs, handling emergencies, and much more.
Image

Genealogy information, including census data, passenger lists, obituaries, and more. Search billions of records to trace your family history! In-library use only.
Image

Expert, unbiased product overviews, ratings, reviews, and buying guides, as well as product news and feature articles.
Image

Unlimited access to thousands of art and craft online video classes for all ability levels. Watch anytime, anywhere, on any device. Topics include art/design, food & home, sewing, quilting, knitting, crochet, paper arts, jewelry, holiday, kids, and more. Browse the free pattern library, save classes to watch later, or hone your skills with daily practice prompts. Get inspired and start making!
Image

Full issues of digital magazines, including the current issue. Enter your library card in the Patron ID field to access.
Flipster is available as a mobile app, too! Download it from Google Play or iTunes.
Image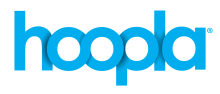 hoopla allows you to borrow movies, music, audiobooks, ebooks, comics and TV shows to enjoy on your computer, tablet, or phone--even your TV! hoopla is available via web, mobile app, and more.
Image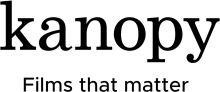 Kanopy is a video-streaming platform dedicated to thoughtful and thought-provoking films. It's available via an array of apps on the TV, phone, tablet, and computer.
Kanopy Kids features a collection of films and TV series that inspire and inform, and offers a diverse selection of educational and entertaining content that ranges across Movies, TV Series, Animated Storybooks, Live Action, and Animated favorites.
Image

Create a free account for 72 hour unlimited access to the digital version of The New York Times--unlimited articles, countless topics, and subscriber exclusives. Use our link again as needed to sign in.
Access in the library: Use the above link to sign in or create an account.
Access from home:

Click the link above.
Enter your library card number and click Log In.
Click Redeem when a code appears.
Log in or create an account.
A page noting when your access expires will appear. Click Continue.
If you use the NYT mobile app, sign in with your account now.
When your access expires, repeat these steps using the link above as many times as you wish.
Image

Search book reviews, annotations, read-alikes and more for over 250,000 fiction and nonfiction titles, including audiobooks. Browse by genre, theme, appeal, etc, or search your favorite author or book to find similar works.
Image

Access current and recent issues of more than 7,000 of the world's top newspapers and magazines as soon as they're available on shelves! PressReader's YouTube page has lots of helpful video tutorials, too, to walk you through its many features.
You can use PressReader via mobile app, too:
Image

Data Axle Reference Solutions (formerly Reference USA) is the number 1 source of information on businesses and people for small business owners, marketing professionals, researchers and job seekers. Reference Solutions helps users create marketing plans, conduct competitive analysis, raise funds, and locate people.
Image

Transparent Language Online provides an effective and engaging experience for language learners looking to build their vocabulary, practice their listening, speaking, reading, and writing skills, and maintain what they learn.  With courses and supplemental resources in 110+ languages, Transparent Language Online can be accessed anytime, anywhere, on almost any device.
Available to all South Central Library System Patrons:
Image

Borrow ebooks, audiobooks, and magazines to read on your phone or tablet using the Libby app by OverDrive. You can even send and read your borrowed ebooks to your Kindle ereader (U.S. only)! It's free and easy to get started for new users. Learn more at overdrive.com/apps/libby/. You can also use Libby in a web browser at https://libbyapp.com/.
Need help getting started or troubleshooting? Check out this Libby Basics tip sheet with links to tutorials, or visit the Libby Help page.
Image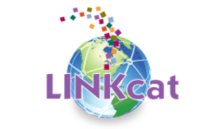 Search thousands of items available in the South Central Library System catalog! Access and manage your account to place holds, see due dates, renew items, and pay fines.
The LINKcat Mobile App is also available for Apple or Android devices. Search the catalog, place holds, and even use the app as your digital library card to check out items in person with your phone!
Image

Discover photos, maps, books, artifacts, oral histories and more from dozens of Wisconsin communities. Find McFarland yearbooks as well as local and family history materials in the E.D. Locke Public Library collection. Part of the Digital Public LIbrary of America.
Image

These resources are available to individuals who live in the South Central Library System service area and have a library card issued by a South Central Library System member library.
Image

Thousands of audiobooks, e-books, magazines and streaming videos to download. Browse by subject, collection, or what's available right now. Includes a Lucky Day collection of popular titles! Find getting started guides, videos, troubleshooting and more at the OverDrive Help page.
Also available via the Libby app and at https://libbyapp.com/. Click here to download the Libby app.
Image

Can't find a book in the LINKcat catalog? Check this national database. If it's available in WorldCat, contact us to inquire about an outerlibrary loan.
Available to all Wisconsin Residents Courtesy of BadgerLink:
BadgerLink Resource Guide (PDF)
Auto Repair Source: Authoritative and up-to-date service and repair information for thousands of domestic and imported vehicles from the automotive experts at MOTOR.
EBSCOhost: A gateway to EBSCOhost resources and databases such as the History Reference Center, Explora, Literary Reference Center Plus, and Small Engine Repair Reference Center.
Learning Express Library: Practice tests, tutorials, and ebooks for everything from Nursing to Real Estate. Topics include college preparation exams, recursos para hispanohablantes (resources for Spanish-speakers), career prep, adult core skills, and resources for students from elementary school to college.
Wisconsin Newspaper Archive: Full-text daily and weekly Wisconsin newspapers from 2005 to 90 days ago, plus newspapers from the 1800s and 1900s.