Students in grades 6-12 are invited to join us for our virtual teen programming.
Check out the interactive Teen Room for your one-stop-shop of everything library related for teens!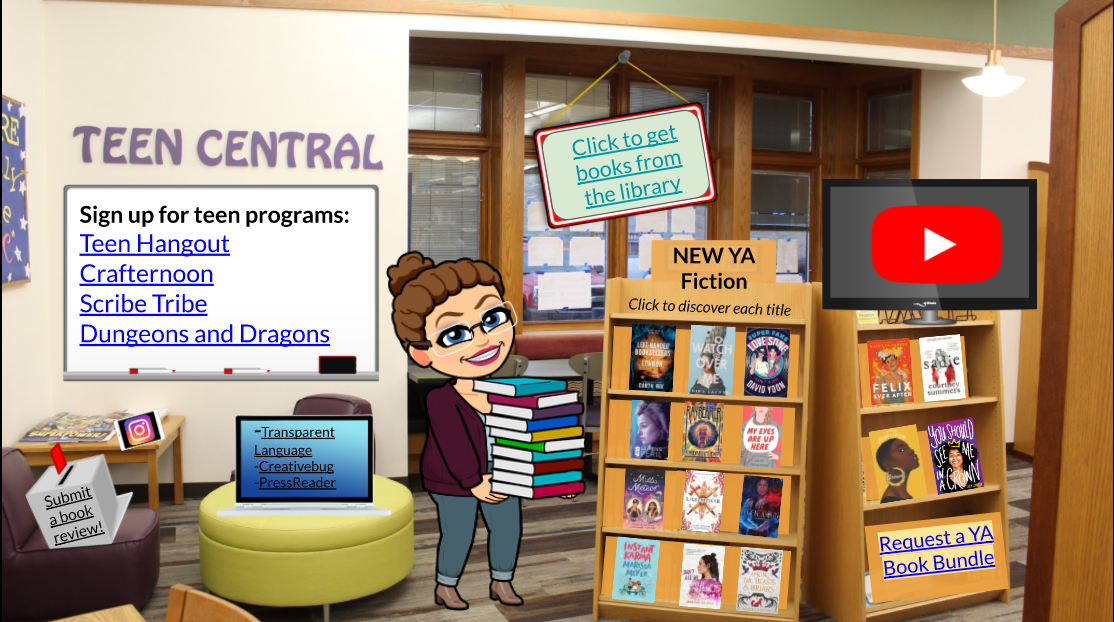 Winter/Spring Teen Events:
 Teen Advisory Board (T.A.B.)
Second Thursday of every month, 4:00-5:00
T.A.B. is a volunteer group of teens who want their voice to be heard at the library! The group has input on library programs, gives book recommendations, connects the library to the schools, and advises the teen librarian on different matters. Meetings are monthly and can count for volunteer hours! 

Register at this link for February-May meetings: https://forms.gle/K8p4fNGt8zFyFzgj6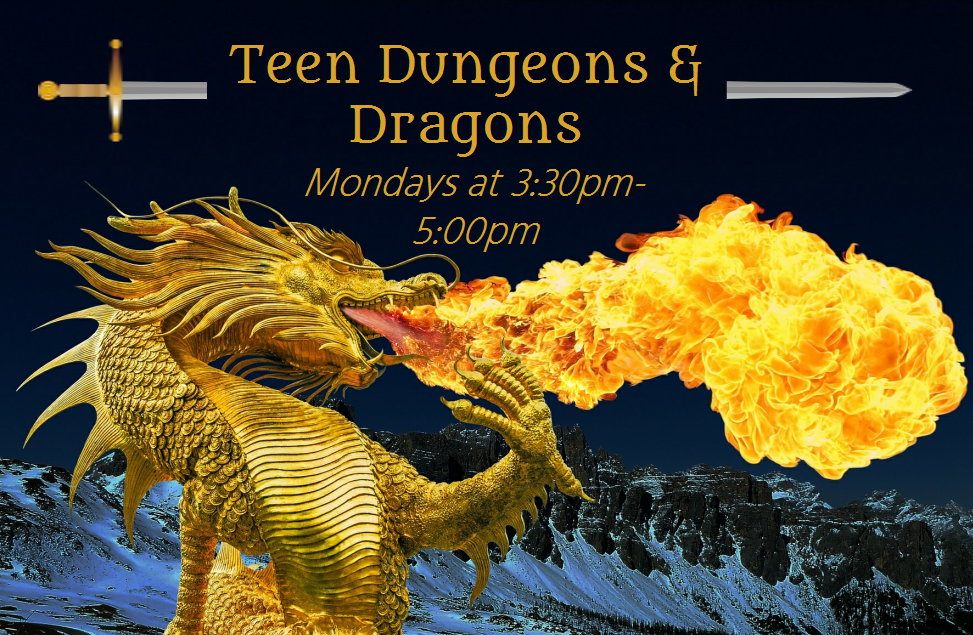 Dungeons and Dragons Club
 Mondays, January 25th-March 22nd, 4:00pm-5:30pm 
 Whether a first time player or total expert, all are welcome at this collaborative role-playing game! Space is limited so players must register and be willing to commit to the weekly campaign.  
 Register for the Winter/Spring session at this link: https://forms.gle/jRY1AF7DMs18s3Mb6
Snack & Chat
Tuesdays, January 26th-April 27th, 4:30-5:30
What's better than eating food with friends? Connect with people through the library on Zoom while enjoying a treat! The weekly snack will be available for Curbside Pickup at the library on the Wednesday before the program. 
Register for the January/February programs at this link: https://forms.gle/JLo7rM1kdrmtjq7X8
Crafternoon
Wednesdays, January 27th-April 28th, 4pm-5pm
 
Get creative on Wednesday afternoons! Teens can use this time to chat with friends on Zoom while working on a craft project. Every week alternates between working on your own project and a group project with supplies you pick up from the library. 
Register for the January/February programs at this link: https://forms.gle/CfhaFznzcCVAL5wo7
To-Go Craft: Watercolor Valentine's Cards to Seniors
To-Go Craft: "Among Us" craft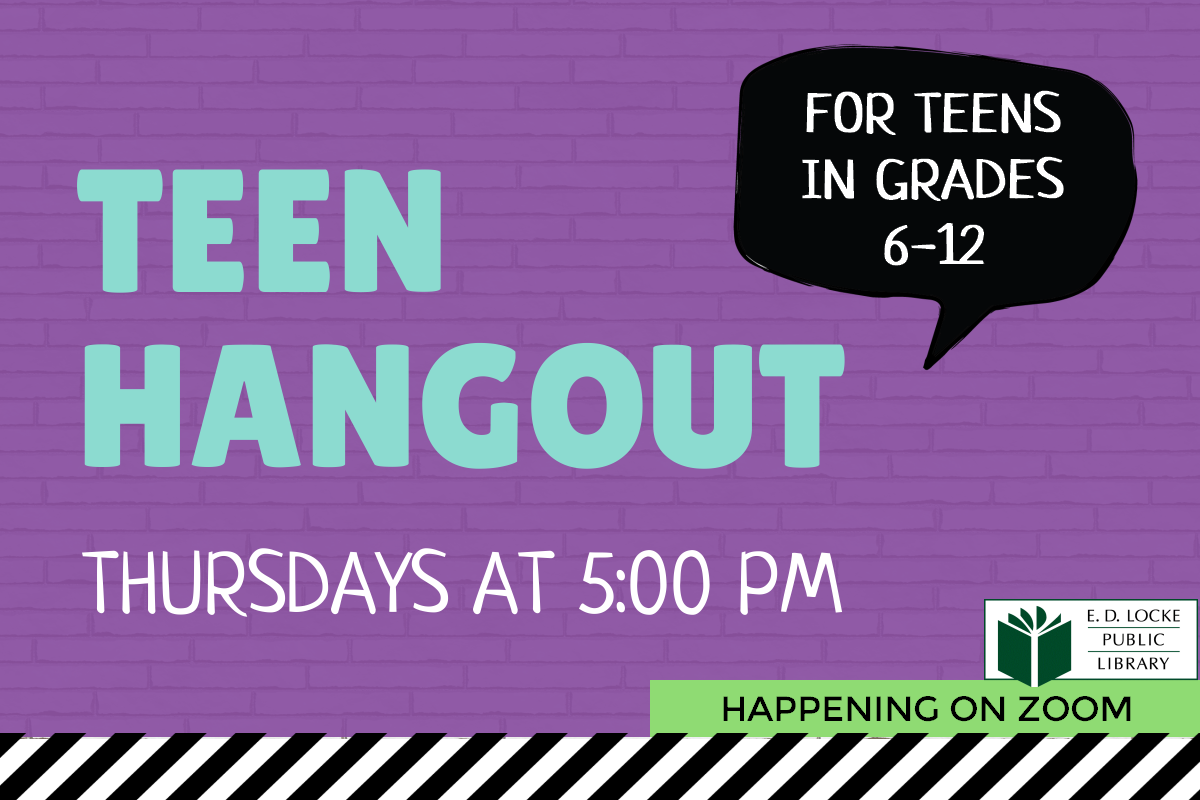 Teen Hangout
 Thursdays,  January 28th-April 29th, 5:00-6:00

 Hangout with your friends on Thursday afternoon! Every week on Zoom, you'll have time to chat with people and participate in the weekly activity. 
 Register for the January/February programs at this link: https://forms.gle/sh9mr2ERTZ3bcYy17
 1/28- Activity: Escape Room
 2/4- Activity: Spaceteam app game
 2/11- Activity: Love Letter card game
 2/18- Activity: Telestrations
 2/25- Activity: Scattergories
 Follow @mcfarlandteens on Instagram for more teen content! 

Follow on YouTube for Young Adult book recommendations!

Questions? Contact Abby, the teen librarian, at teenservices@mcfarlandlibrary.org