Image

Image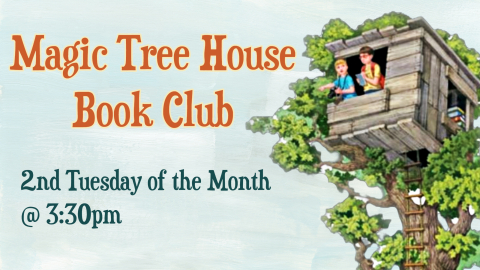 Magic Tree House Book Club
Second Tuesday of the Month @ 3:30 p.m.
At the Library
The Magic Tree House Book Club is for grades K-3 and explores the Magic Tree House book series.  Each month we will discuss the book, learn about the history featured in the book, and do an activity, and create a craft.  
First meeting is September 12 at 3:30 p.m.  


Books for 2023-2024
Sept - Introduction Meeting
Oct - Tonight on the Titanic
Nov - Buffalo Before Breakfast
Dec - Tigers at Twilight
Jan - Dingoes at Dinnertime
Feb - Civil War on Sunday
Mar - Revolutionary War on Wednesday
April - Twister on Tuesday
May - Earthquake in the Early Morning
Image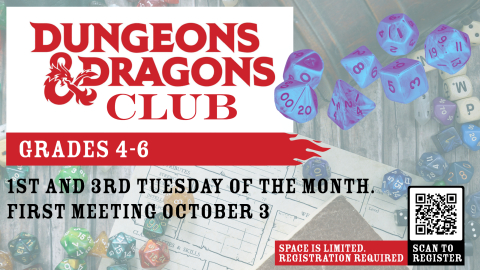 Dungeons & Dragons Club
First and Third Tuesdays of the Month @ 3:30 p.m.
At the Library
First Meeting October 3
Greetings Adventurers!  
This club is for students in grades 4-6 who are new to Dungeons & Dragons or have played it before.  We will meet the first and third Tuesday of the month for 1.5 hour sessions. 

Space is limited.  Registration is required. Register Here  
Image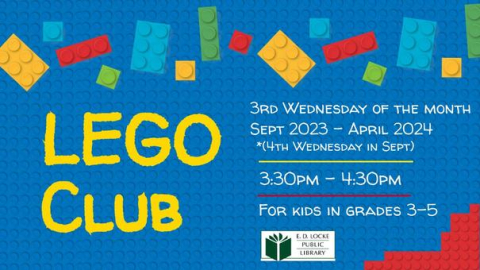 Lego Club
3rd Wednesday* of the Month @ 3:30 p.m.
Calling all LEGO builders! The library will provide the blocks and you can do the building! LEGO Club starts with a few challenges and ends with free-building time. Just drop in at this monthly club! Open to kids in grades 3-5.
*Fourth Wednesday in Sept., Third Wednesday in October-April, 3:30pm-4:30pm
Image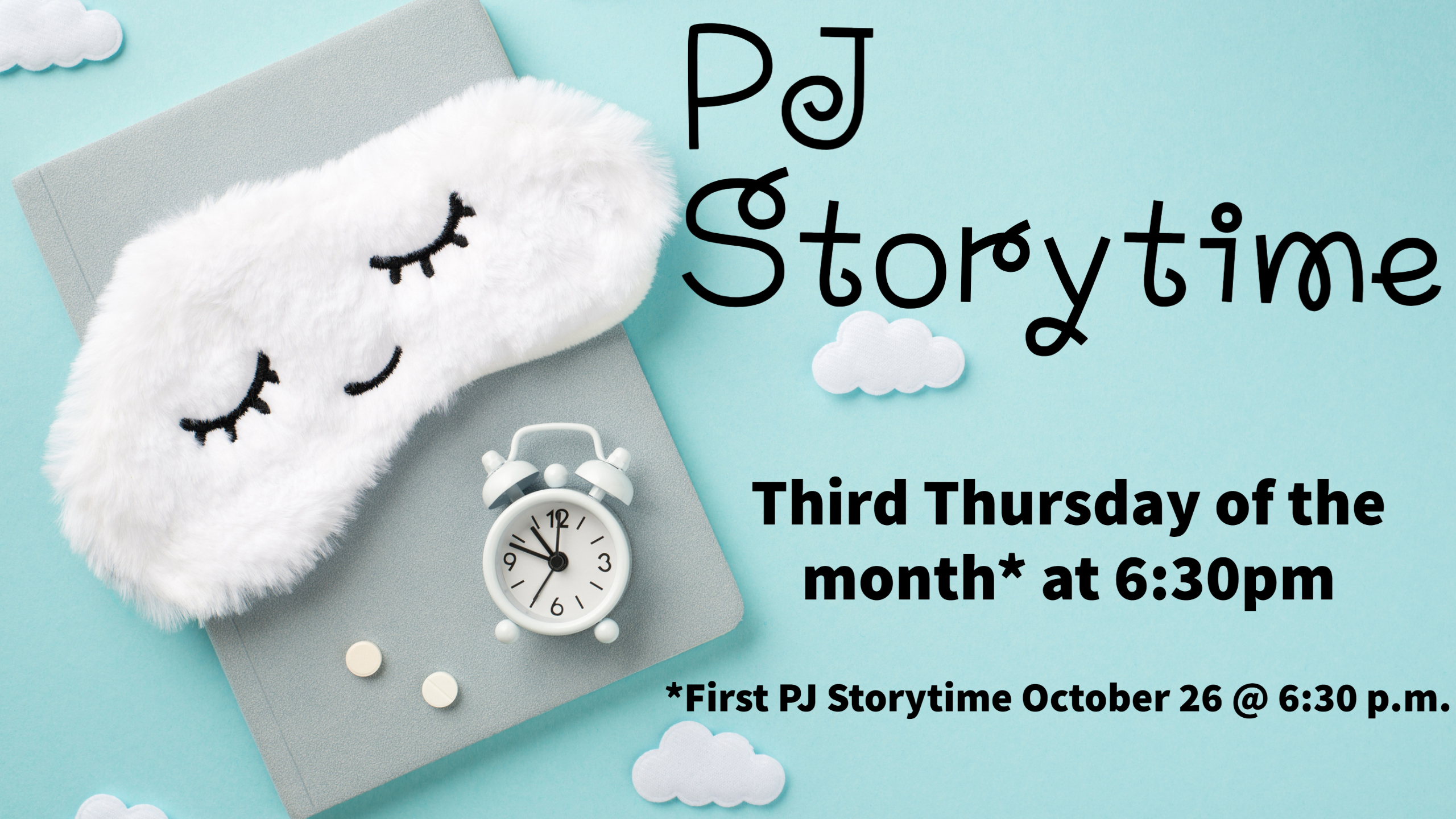 PJ Storytime
Third Thursday of the Month* @ 6:30pm
At the Library
Each month starting in October we will have a PJ Storytime featuring a special theme and activities.  This is a family storytime for all ages.  
*The October storytime will be on the 4th Thursday, October 26th.  
Image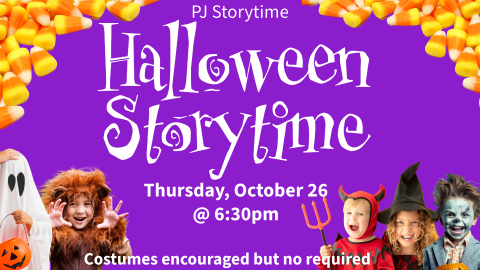 October: Halloween Storytime
Thursday, October 26th @ 6:30pm
Join us for our all ages storytime.  In October we are celebrating Halloween with stories, songs, and rhymes.  At the end of the program we will have snacks and Halloween themed crafts.   Costumes are encouraged but not required.