Image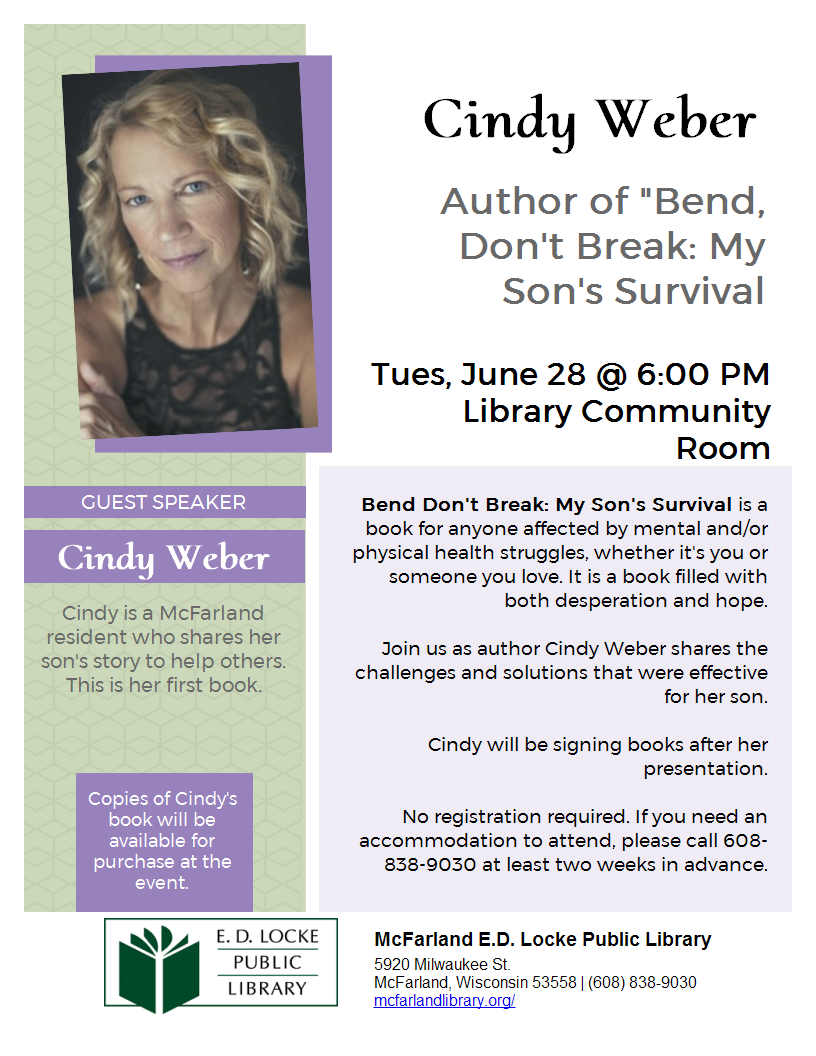 Where
E.D. Locke Public Library, 5920 Milwaukee St, McFarland, WI 53558
Cindy Weber is a McFarland resident and author of "Bend Don't Break: My Son's Survival". Join us as she speaks about her family's journey and shares a passage from her book. Cindy will also discuss current statistics on mental health, with an emphasis on how the pandemic has affected people.
Copies of her book will be available for purchase, and Cindy will be signing books after her presentation.
This is a hybrid event--if you'd like to watch virtually via Zoom, please click here to register: registration link.
Contact
Adult Services Librarian Ann